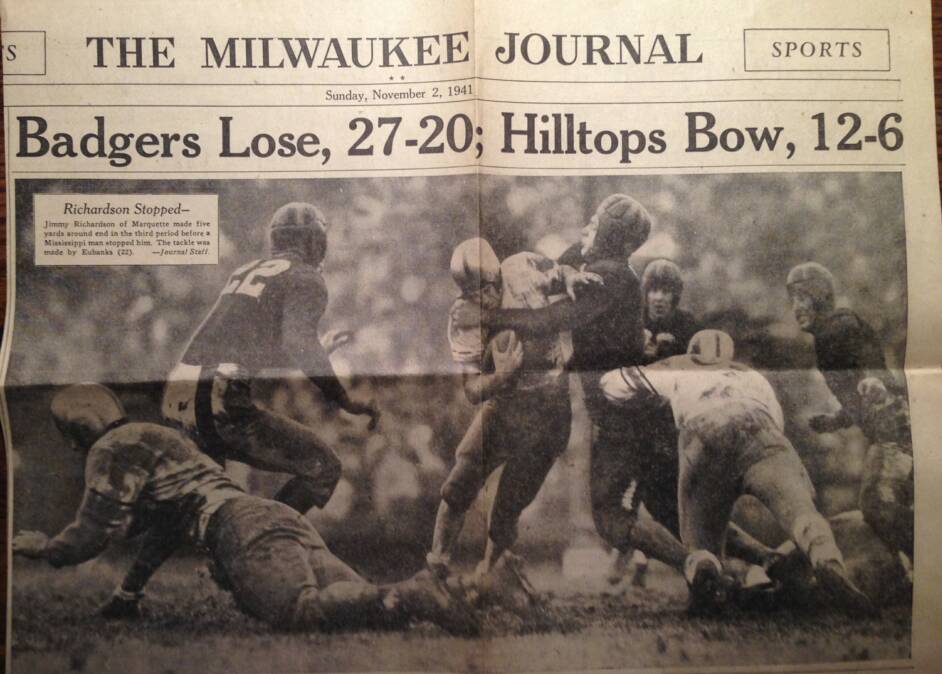 From The Milwaukee Journal (Nov. 2, 1941)

Mississippi's Rebels Capitalize on Breaks

Marquette Air Game Fails on Slippery Field

  Damp weather and a poised football team from the University of Mississippi combined to blight Marquette's twenty-first homecoming before a crowd of about 9,000 of the hardy here Saturday afternoon.

  The Rebels from Dixie fashioned a 12-6 victory out of a fourth quarter touchdown and hung on tenaciously after regaining a lead that had been snatched from them suddenly in the third period.

  With the weatherman favoring the defensive team all afternoon, neither team was able to gain consistently, and the game developed into a battle of breaks in which the winners capitalized more expertly.  Treacherous underfooting caused ordinarily sure footed backs to skid and slide and a slippery ball made accurate passing difficult to a point bordering on impossibility.

  Junie Hovious and Merle Hapes, the touchdown twins who have top billing in the Ole Miss backfield lived up to advance notice.  They ran and passed dangerously and especially they booted the water soaked ball for consistent distances.

  Still it was neither Hovious nor Hapes who stole the show, but a 185 pound junior halfback, Ray Terrell.  He played the dual role of hero and goat, with a pleasant ending from his personal point of view.  He set the stage for the first touchdown with a 44 yard run in the first quarter, gave the six points back by fumbling in the third period and then reverted to the hero role by making a spectacular catch of a pass to break up the game in the final period.

  Outstanding for Ole Miss, in addition to the backfield trinity, were Bill Eubanks, veteran end, Chet Kozel, the Kenosha boy who played a bangup left tackle, and Capt. Homer Hazel, Jr., son of the former Rutgers all-America, who was a bulwark at guard on the opposite side of the ball.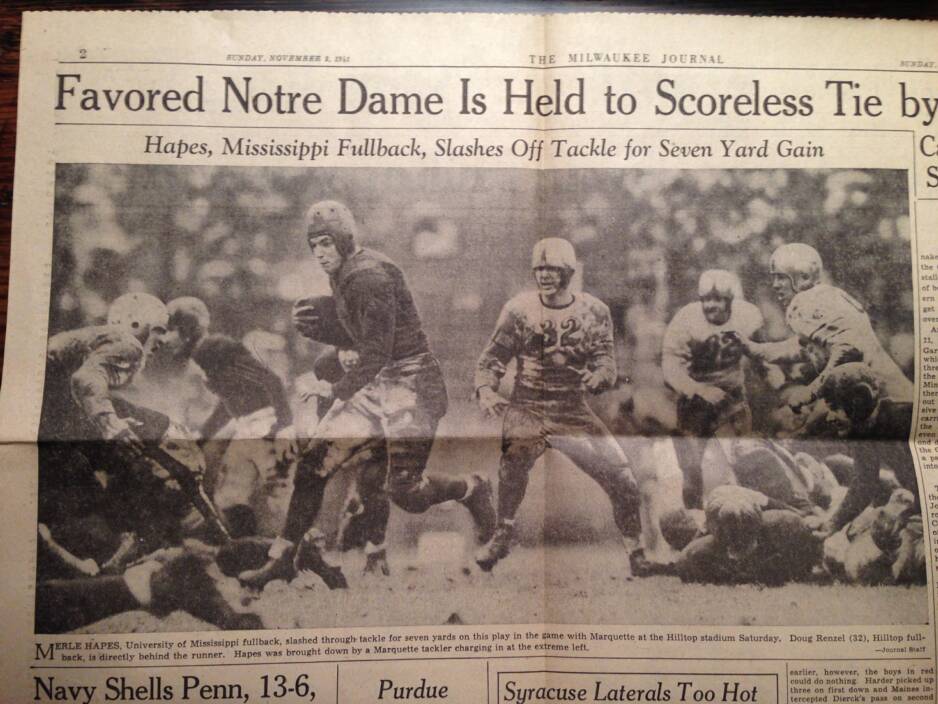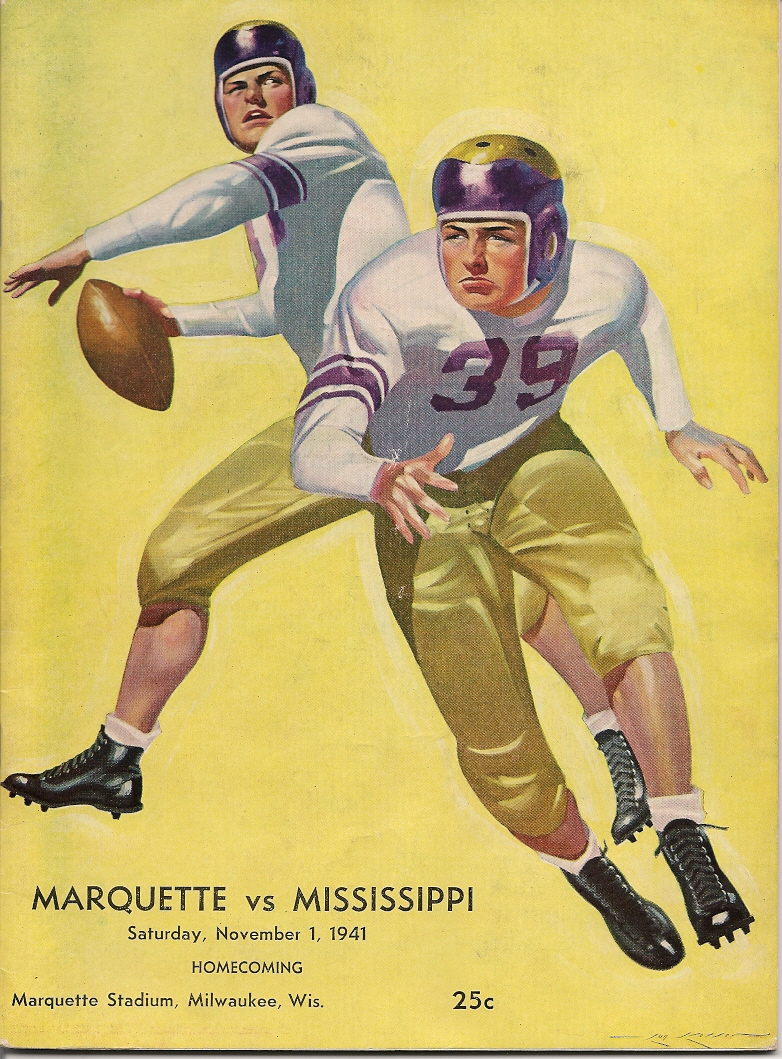 From the game program:

"You take a team like Mississippi that opened the season on the wrong foot by losing to Georgetown 16-6, bounded back with a 27-0 trouncing of Southwestern, was tied 14-14 by Georgia, and then proceeded to whale the daylight out of Holy Cross 21-0, and dump over Tulane 20-13---well, that little outfit has more chips on their shoulder than a good Saturday night poker session."

When I acquired this program, clippings from the next day's Milwaukee Journal sports page were inside. This game has no historic significance. This page is just to share these great old pictures.